If your child is walking, talking and climbing, it's probably time to consider ditching the crib and officially transitioning into a big kid room. A big kid room and bed will help your little one to continue hitting milestones and developing as he or she grows up. Here are a few kids' bedroom design ideas to consider when putting together your big kid room.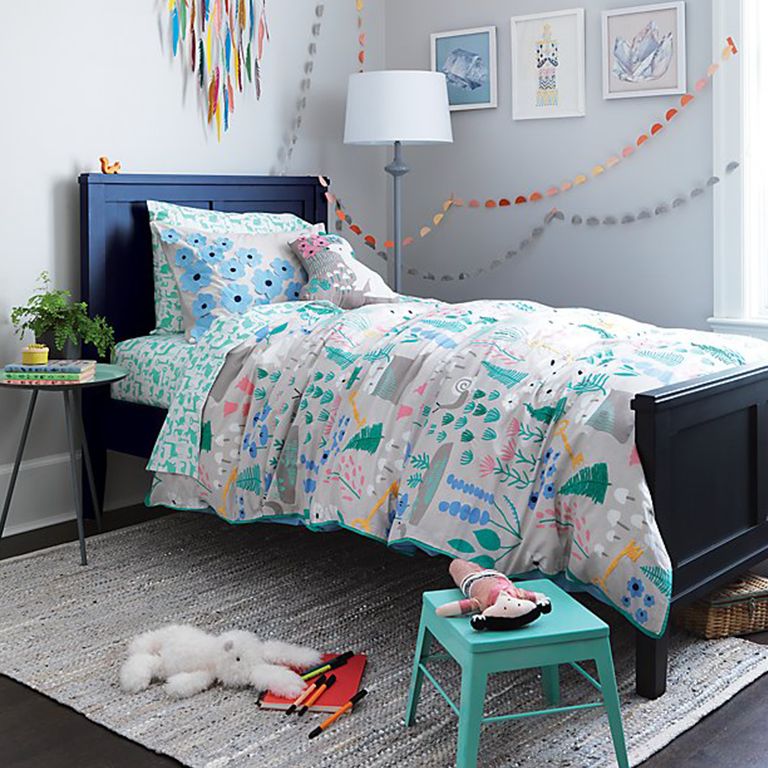 The big kid bed.
Once your child has outgrown their crib or toddler bed, it's time to consider a big kid bed, which can be the focal point in kids bedroom design.
Think about getting a full-size bed instead of a twin if you have the space. It'll leave plenty of room for your child to grow. In fact, it can be their bed until they move out. Then, it can become your guest bed. In the meantime, it's nice to have a larger bed that you and your kiddo can snuggle in for bedtime stories.
Consider adding guardrails. If your son or daughter has been sleeping in a crib, they may feel a little more secure with guardrails. And, they'll be safe from rolling out of bed in the night.
If you're creating a shared space or have lots of overnight guests, consider bunk beds. Twin-over-Full bunk bed options are nice when siblings of different ages share a room. They also work well when grandma and grandpa come to visit.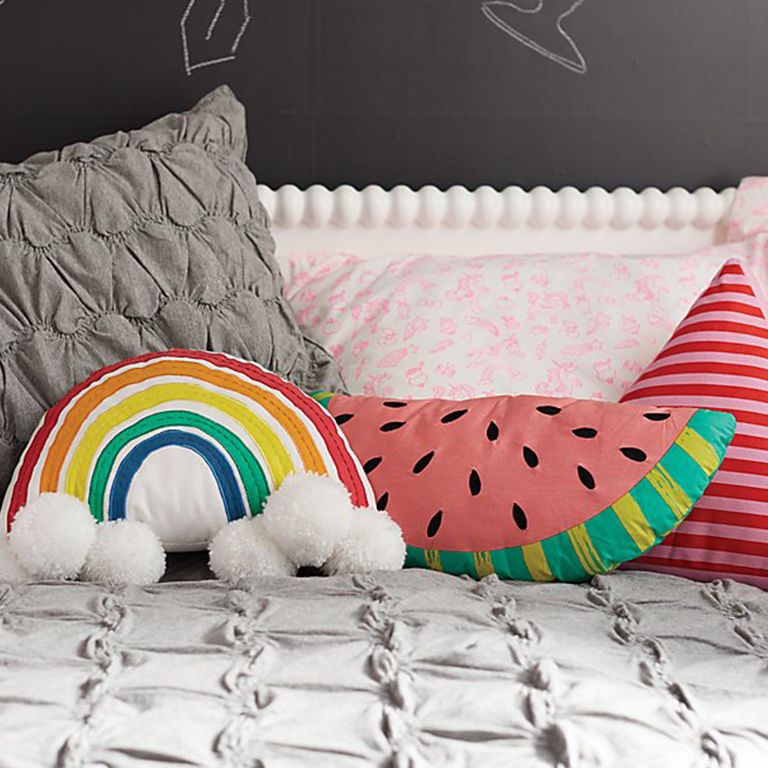 Kids bedding.
You'll need some bedding for their new bed.
This is a great place to let your kid in on the decorating fun. Let them choose a color palette or theme that interests them. You want them to enjoy going to sleep, so having them participate in choosing the bedding is a good start. Need design ideas? Be sure to checkout our Rooms We Love for examples of girls' rooms and boys' rooms that might fit their interests.
Be sure to get plenty of extra sheets, especially if potty training is still an issue. And don't forget a waterproof cover for the mattress.
Check out the girls bedding and boys bedding sections, and mix and match pieces to build a bed that fits your design.
Add throw pillows and stuffed animals for a touch of whimsy.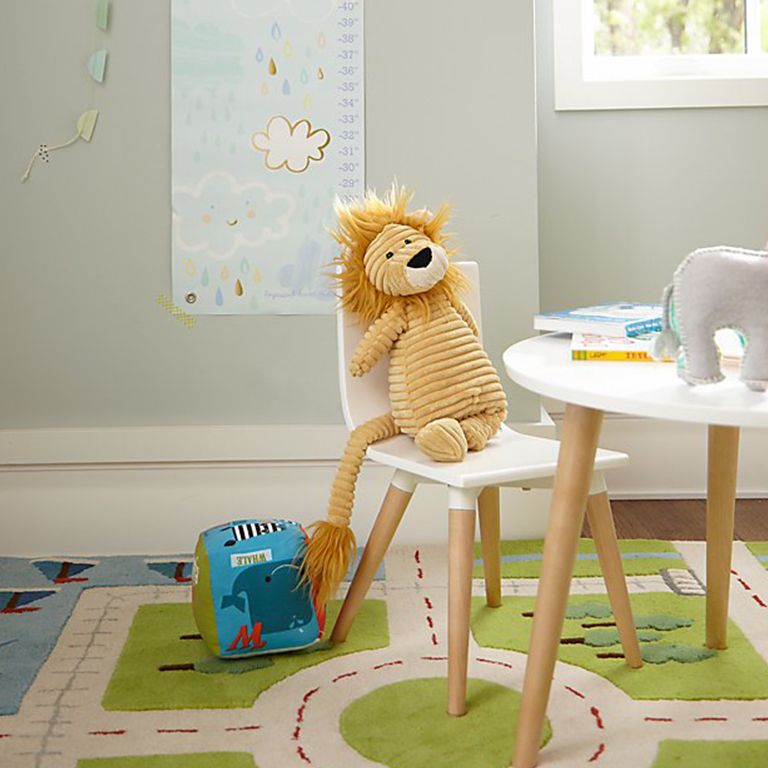 The workspace.
When making the transition from nursery to kids room, considering swapping out the changing table for a desk or play table. This will make a great place for doing homework and working on art projects.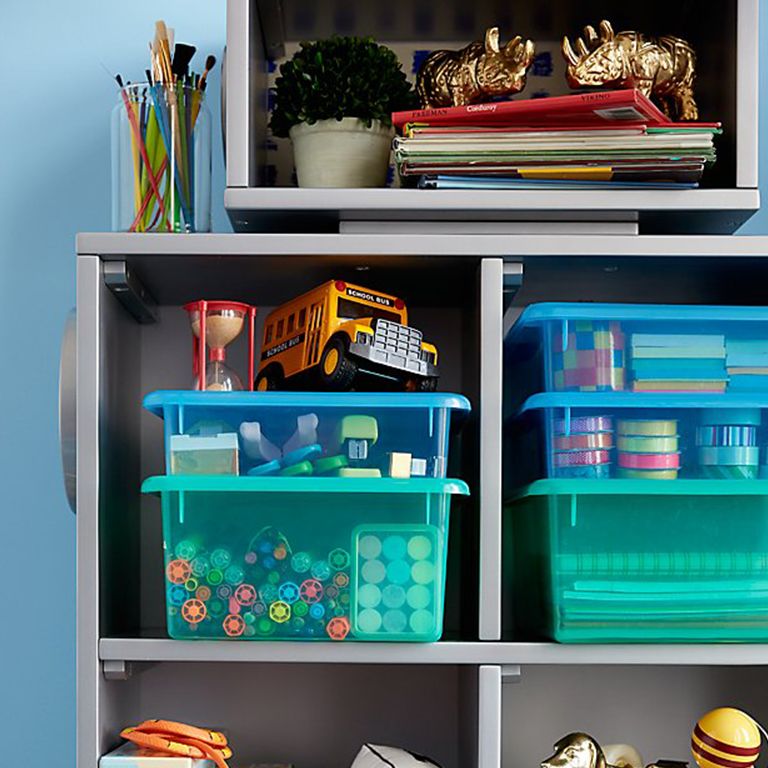 Storage.
You'll need lots of storage for books and toys.
Look for storage that keeps toys within reach of the child.
Choose storage that works for you now and later. For example, bins that can hold stuffed animals today and sports equipment down the road. Your child's interests will change, so you want to invest in pieces that can work for the long haul.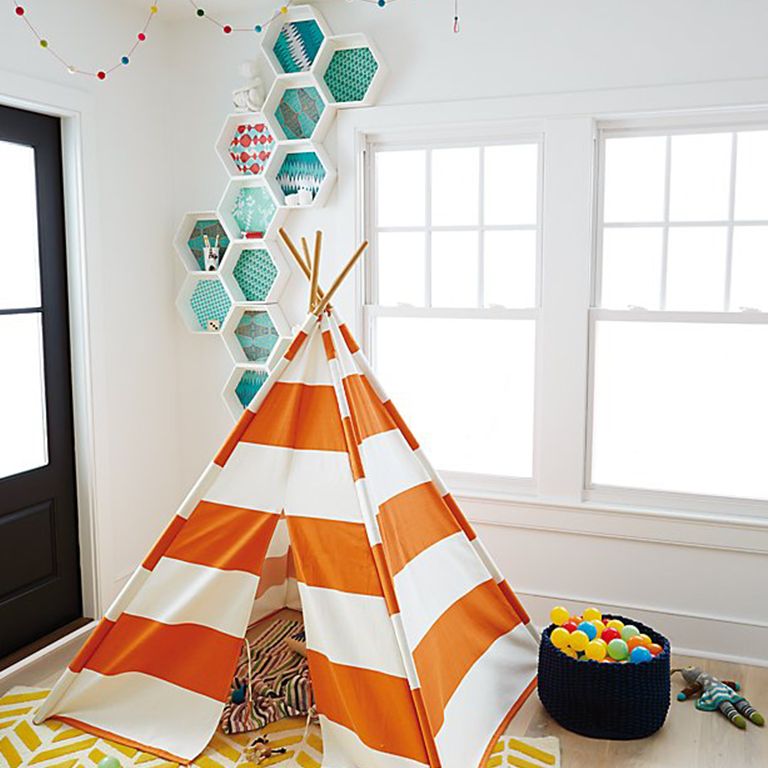 Decor.
Focus on classics and neutrals for large investments, and be a little more adventurous with the small stuff. For example, if you're investing in a large wool rug, choose one in a color palette that can grow with your child. For wall art, have fun. Pick bright colors and themes that interest your child today. Wall art is an easy change down the road.
Still not sure how to bring it all together? Our Design Studio team would be happy to design a room just for your son or daughter. Whether it's helping you choose a rug, or figuring it all out right down to where to hang the art, we're here to help. Share your ideas with us at #DaisyCorners