Your bedroom should be a private sanctuary, a place where you can unwind, chill out and recharge after the day is done. As the temperature drops and the nights become longer, ensure you stay snug with our top cosy bedroom ideas.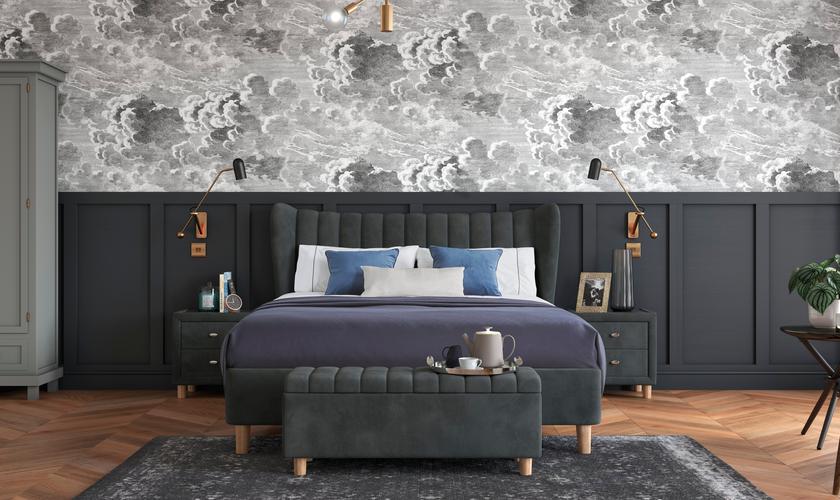 1. Invest in a plush padded headboard
An upholstered bed frame or padded headboard provides a tactile finish when you sit up in bed. Our Knox bed frame has a padded headboard with softly curved wraparound edges to help shield you from chilly draughts. Made from soft velvet-finish fabric, this glamourous design will bring a touch of snug luxury to your bedroom.
2. Cosy up in flannel bed linen
Swap smooth cooling cotton for brushed flannel fabric during the colder months. Often woven in classic check or plaid, it will add a cosy log cabin vibe to your bedroom. A hot water bottle will keep you extra toasty as you settle down for a peaceful night's sleep.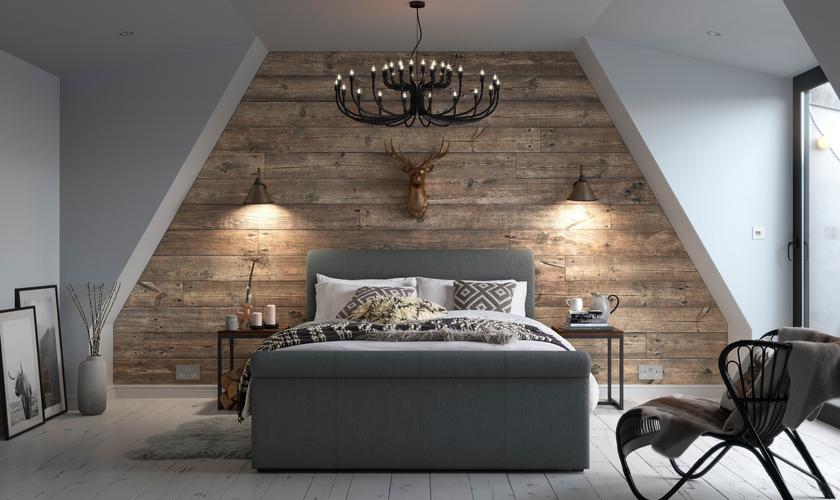 3. Add some toasty texture
Tasselled throws and cushions, waffle knit bedding, and a soft fluffy rug will all add texture and toasty warmth to your room. The clashing of textures and fabrics creates a rustic and abundant look.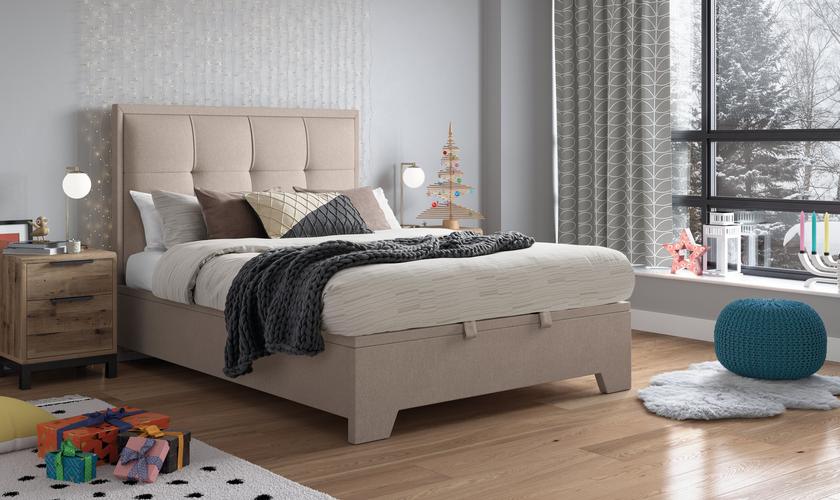 4. Create a warm glow
Shorter days and longer nights can often leave us feeling a little drained. Bringing soft light into your bedroom is a great way of creating a peaceful environment. Lamps with warm coloured bulbs create cosy ambience, fairy lights bring a charming touch, and nightlights can help you feel at ease during midnight trips to the toilet.
If you suffer with SAD (seasonal affective disorder) it could be worth trying out a light-therapy lamp, also known as a SAD lamp. The bright light in these enter the retina in your eye and send nerve signals to the brain to positively affect the chemical and hormonal levels. In turn, this can improve your mood and ease your SAD symptoms. Check out our Sleeprise Smart Sleep Light. We also stock bed frames with built-in lighting features, such as the Murphy and the Hodgson.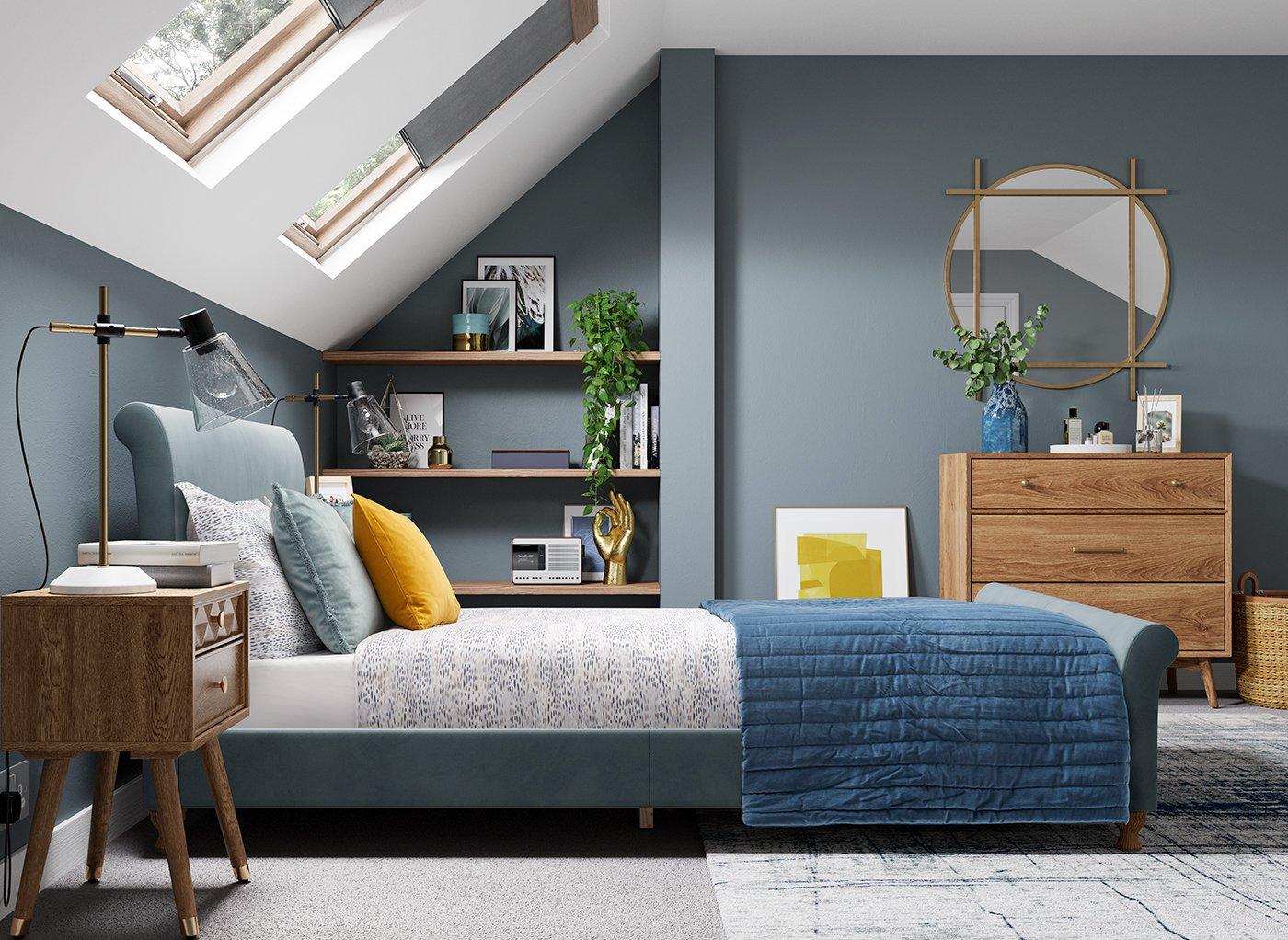 5. Place some air purifying plants in your room
It's a good idea to keep your bedroom ventilated so that oxygen levels do not drop. However, throwing open the windows and getting some air into your bedroom isn't often a thrilling prospect in winter, so try placing some purifying plants on window sills and bedside tables instead. Natural greenery has been proven to purify the air in bedrooms, and it also helps to remove harmful substances such as VOCs (volatile organic compounds, which can be present in paint and carpets) from the atmosphere. Here are our top 3 recommended air-purifying plants:
Spider plant
This plant was popular in homes during the '70s but it's making a comeback thanks to its toxin-absorbing qualities and its ability to increase oxygen levels in the air. It's a pretty plant with striped long leaves that curve outwards from the centre. It's best suited to shelves or bedside tables in your bedroom as it requires little sunlight and medium watering.
Snake plant (also known as 'Mother-in-Law's Tongue'!)
This striking plant has straight sword-like leaves with striped edges. It's known for being tough as nails and cleansing away formaldehyde, trichloroethylene and benzene from the air. It's best suited to indirect sunlight with little watering – especially during winter.
Chamomile
Often drank as a form of herbal tea, this daisy-like plant is also great for placing in your bedroom. Chamomile is said to aid relaxation, induce sleep, and reduce stress and anxiety. Keep it on the window sill for moderate sunlight and water regularly – especially during the summer months.
We hope you enjoyed reading our interior design ideas for a cosy bedroom. For more information on bedroom design and how it affects your sleep, check out our Sleep Matters Club podcast with interior designer, Sammy Margo.